porcelain music
shrinks to high nobility
notes fingered and bored
.
haiku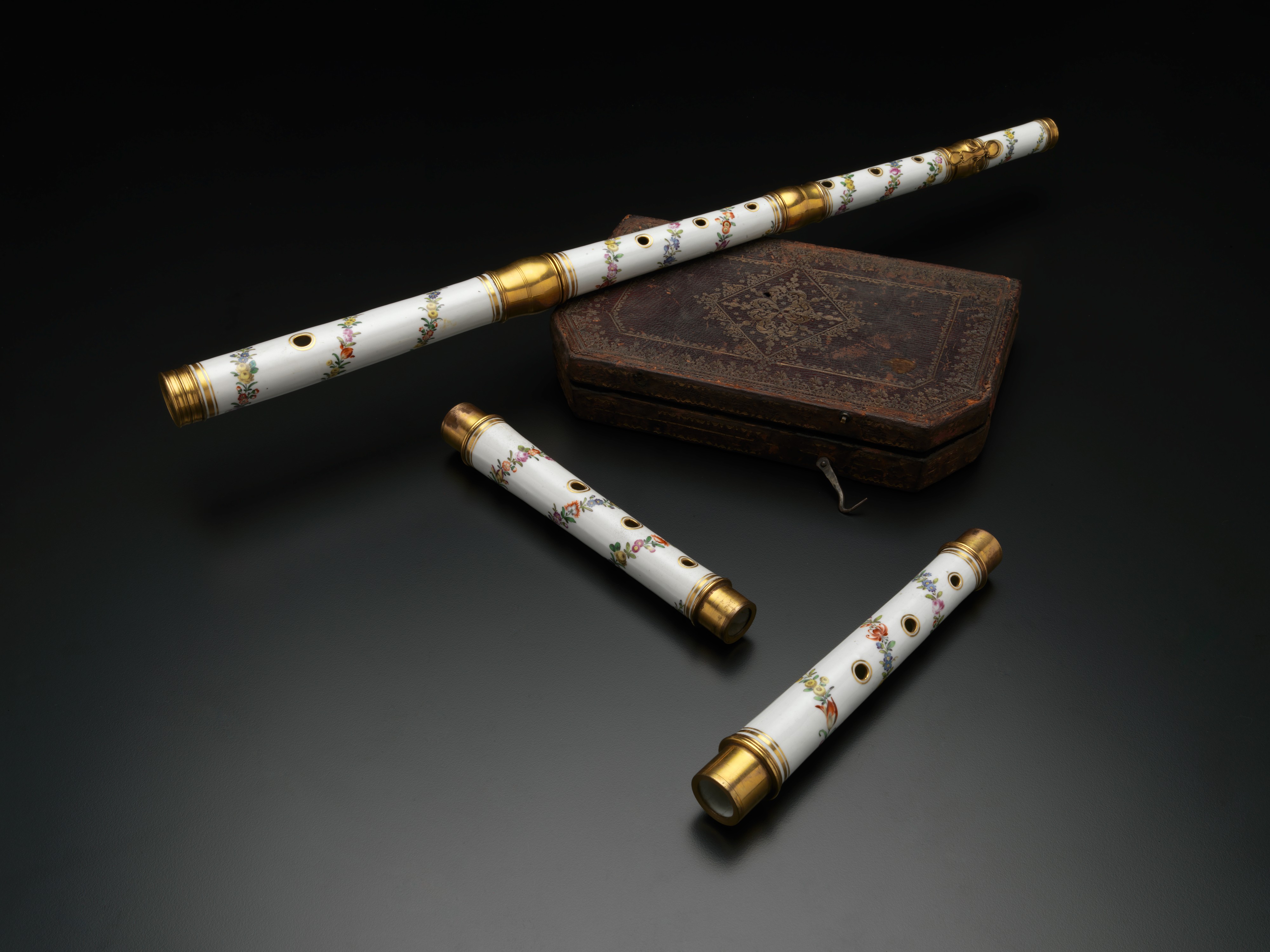 feature: a gold and porcelain flute. see below for prompt
N:B
embouchure : english translation mouth hole

An Early-Bird prompt :
Today, we'd like to challenge you to spend a few minutes looking for a piece of art that interests you in the online galleries of New York's Metropolitan Museum of Art. Perhaps a floral collar from the tomb of Tutankhamen? Or a Tibetan cavalryman's suit of armor? Or a gold-and-porcelain flute?